A fellow momy is trying to raise some money and I offered to put in a small plug so that you my dear readers might have a chance to see some beautiful bows at very reasonable prices. These are just a small sample of what she's got, for more information and pictures you can check her stuff out
here
All ribbon ends are heat sealed and guaranteed* NOT to fray. All handmade by Sheryl! She prefer paypal, but will take money orders.
Add $2.00 FLAT RATE SHIPPING NO MATTER HOW MANY YOU BUY
Set of 8 little clippies $10.00
Pigtail sets, $4.00 each pairBumblebees
Dragonflies
Cherries on light blue background, I have two sets of these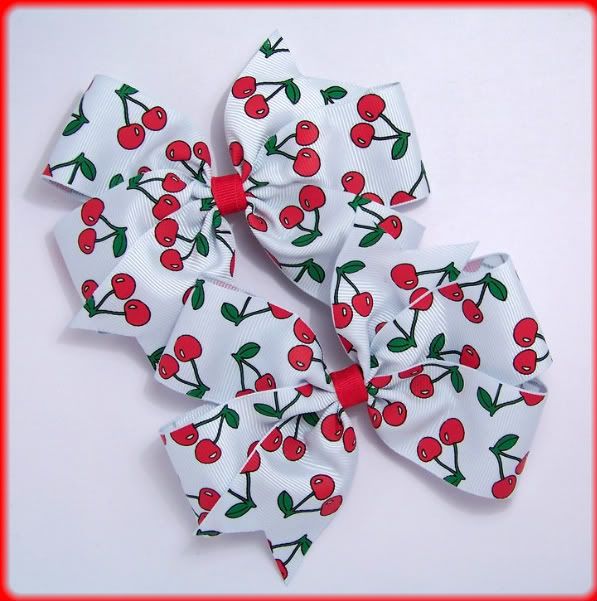 Pink w/colored Polka Dots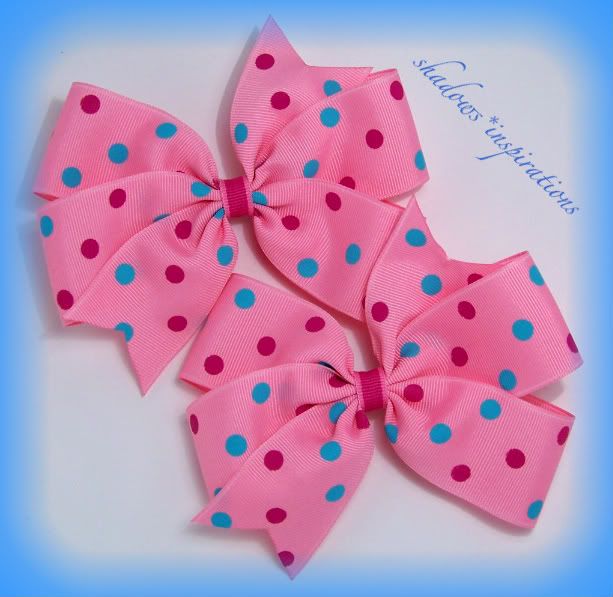 Pink Organza, 5 inch, 1.5 inch ribbon, partially ribbon lined alligator pinch clips $5.00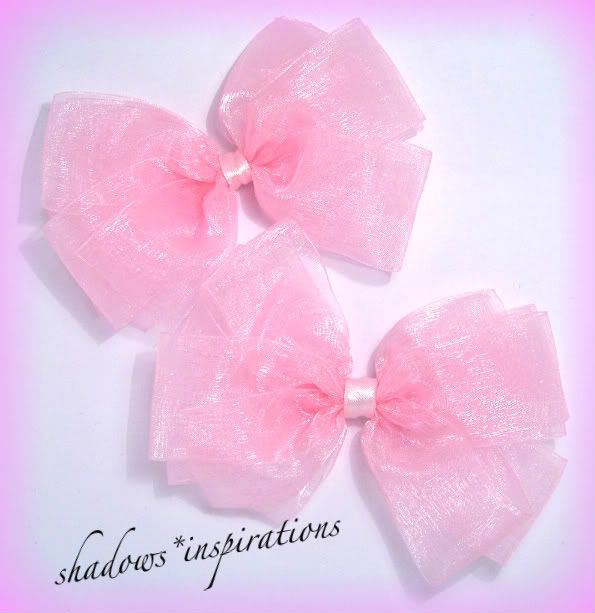 Smaller 4 inch pink organza on partially ribbon lined alligator pinch clips, $4.00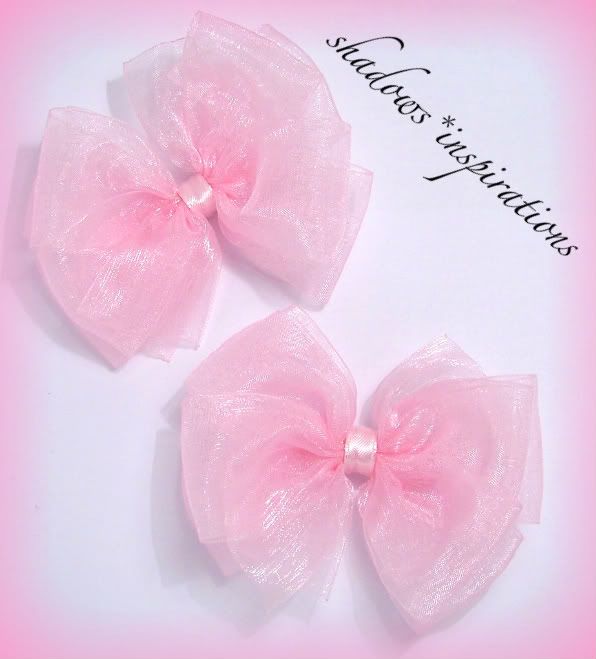 Ruffle Bows $4.00 a pair 4 inch on alligator clips Yellow
Sugar Coral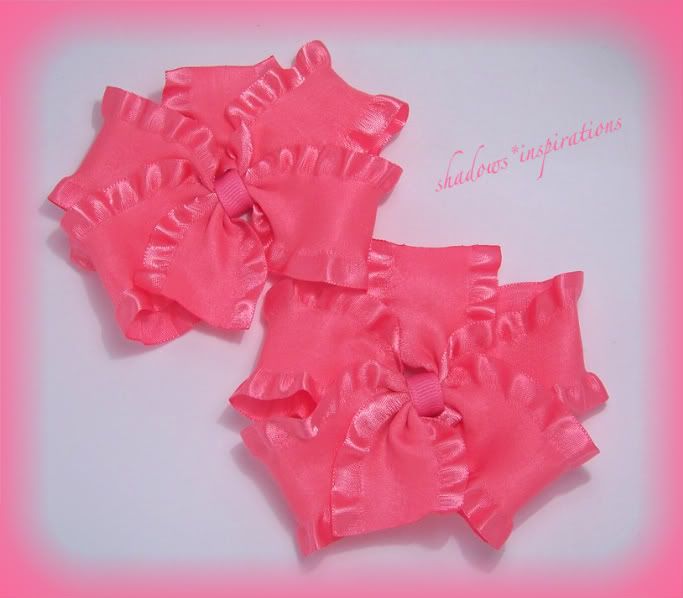 Light Tan
Royal Blue
Red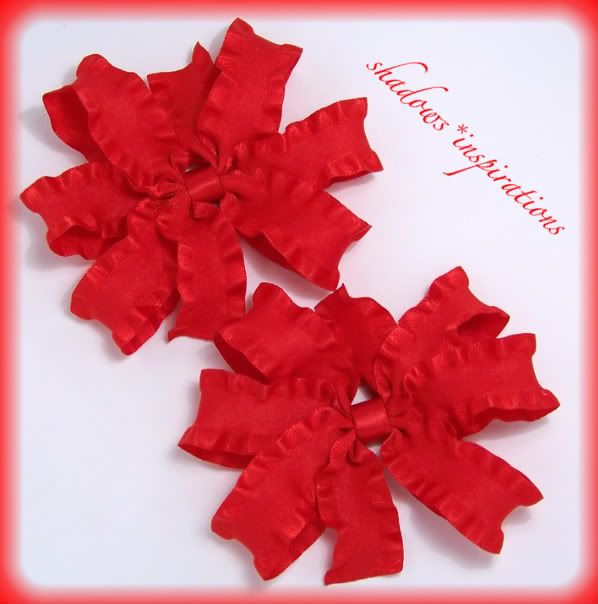 *
All guarantees and warranties, express or implied are made by Sheryl of Shadows Inspirations and are not the responsibility of the blessed nation ranch blog or its contributors.